Solutions

The Brand Check Global solution provides visibility and actionable intelligence enabling the prevention and defense against brand piracy.
The Brand Check Global solution offers a secure, mobile, on-line, real-time authentication of products. Its ability to trace and authenticate products from manufacturer to end user abolishes perilous hazards and eliminates their costly impacts.
Authenticate and Trace
Production Information and Lot Numbers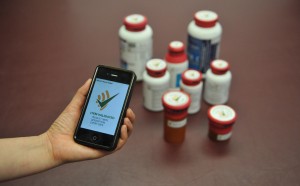 Brand Check Global is a product solution line of cStar Technologies Inc., a leading provider of successful innovative wireless/mobile data communication solutions for over 16 years.
Brand Check Global solutions are powered by cStar Technologies' multiple patent-protected technologies and utilize the company's passive RFID Stealth Tag as the core underpinning of the authentication recognition network and solution.
Brand Check Global solutions are protected by the following patents:
US Patent 8063779
Container including a tamper-resistant seal and radio frequency identification seal
US Patent 9070068
Passive Tamper-Resistant Seal And Applications
(Continuation-in-part of US Patent 8063779)
US Patent 7559482
Supplementary antenna for radio frequency identification and product containing unit incorporating same
US Patent 8145546
System and Method for Tracking Inventory
US Patent 6563813
Wireless Transport Protocol
US Patent 6873620
Communication server including virtual gateway to perform protocol conversion and communication system incorporating the same